Premium canned cocktail brand Whitebox has expanded its RTD (ready-to-drink) portfolio with the launch of Classic Cosmo.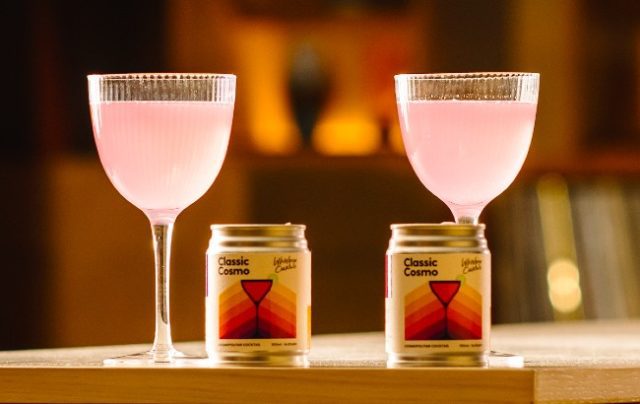 Crafted by award-winning bartenders, the Whitebox Classic Cosmo has been released to bring 'an iconic party cocktail into the contemporary limelight'.
Produced with premium spirits and high-quality ingredients, the new Classic Cosmo is a blend of vodka, triple sec, cranberry juice and lime, presented in a 100ml single-serve can.
"Our new Cosmopolitan takes the time and guesswork out of creating the perfect pour," said Alex Lawrence, co-founder of Whitebox Cocktails. "Originally dry, zesty and sophisticated, we have stuck true to the roots of the Cosmo by keeping things balanced and classic."
The Classic Cosmo is offered at 16.8% ABV, and is recommended served ice cold, either straight from the can or poured into a Martini glass and garnished with an orange twist.
The Classic Cosmo launched UK-wide on 7 November, and is available to order direct from whiteboxcocktails.com in packs of six, priced at £30 (US$34).
It joins Whitebox Cocktail's growing portfolio of RTD cocktails, including the Master medal-winning Pocket Negroni and Freezer Martini, both made with Porters Gin, and long serves, such as Disco Baby, made with vodka, watermelon, lemon thyme and soda in collaboration with London cocktail bar Three Sheets.
The brand also launched its Squeezy's Margarita this summer, which took home a Silver medal in The Pre-Mixed & RTD Masters 2022 last month.
Many of Whitebox's canned cocktails are available to drink-in or takeaway at dedicated canned cocktail bar Bō Kiri in Peckham, London.