Arguably one of the busiest months in the drinks industry's social calendar, October didn't hold back when it came to product launches either.
Brands definitely already had Christmas on the brain last month, with perfect gifts launched for all types of recipient. From the ideal gift for carnivores to dreamy drops for gin lovers, and stocking filler-sized cocktails to money-is-no-object gifting for that special someone.
Keep reading for our picks of the best launches to come out in October.
---
Bowmore and Aston Martin 22YO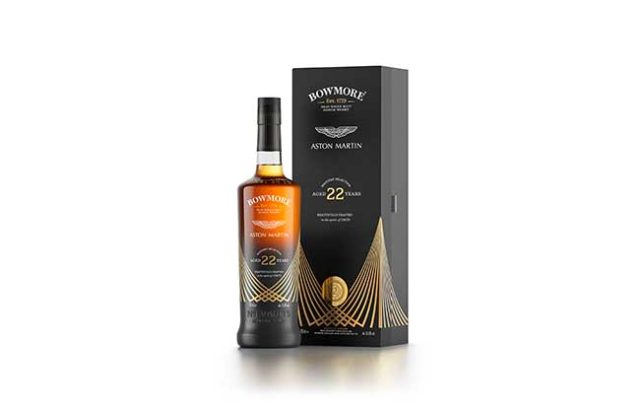 This 22-year-old single malt is the second release to come from the Master's Selection, a series created via the partnership between Bowmore and Aston Martin.
This bottling is said to capture 'synchronised creativity', bringing together whiskies matured in American oak hogsheads and Sherry butts, which has created a liquid boasting notes of honey, peach and apricot, which then opens up to flavours of tobacco and clove.
Aston Martin first partnered with Bowmore in 2019.  Since then, the companies have created three travel retail-exclusive whiskies, and a £50,000 (US$66,000) whisky, called Black Bowmore DB5 1964.
---
Moth's new RTD trio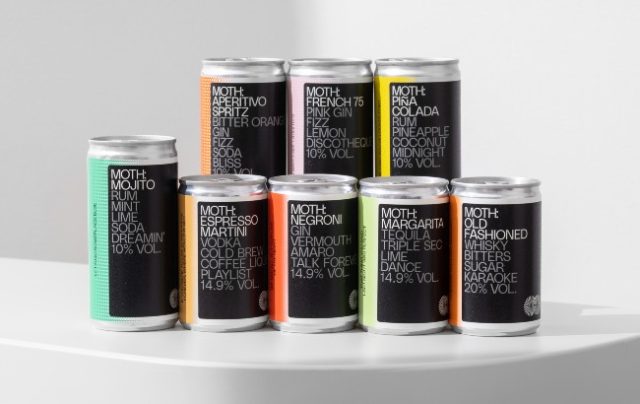 If you like Piña Coladas, and drinking Aperitivo Spritzes on the train. Or how about a canned French 75? It's made with fizz, like Champagne.
In the latest drop from premium RTD (ready-to-drink) brand Moth, the team has unveiled a line-up of party-starters just in time for the festive season. The trio of flavours, each clocking in at 10% ABV and presented in 200ml cans, have been released to compliment the brand's existing portfolio, which comprises a Margarita, Negroni, Espresso Martini, Old Fashioned and Mojito.
Both the Moth French 75 and Aperitivo Spritz have been made with Tarquin's Cornish Gin, while the Moth Piña Colada is made with Duppy Share Rum. They are all available in Waitrose stores across the UK.
---
Gin Me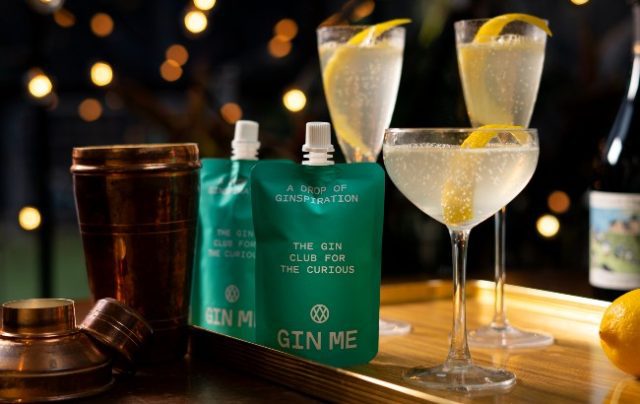 Having cornered the market for letter box-friendly whisky sample deliveries, the Whisky Me team have branched out to give gin drinkers a taste of this convenient subscription service.
Gin Me will deliver 100ml pouches of premium gin each month from £7 (US$7.93), alongside a bottle subscription for £35 (US$39.65) a month.
Plus, in the lead up to Christmas the brand will be offering six- and 12-month gift boxes that include a free pouch of gin and a redeemable gift card, or fully flexible digital gift subscriptions, starting from £7.95 (US$9) for one month, available up to 12 months.
Members can sign up now to get their first drop later this month.
---
Clase Azul Día de Muertos Colores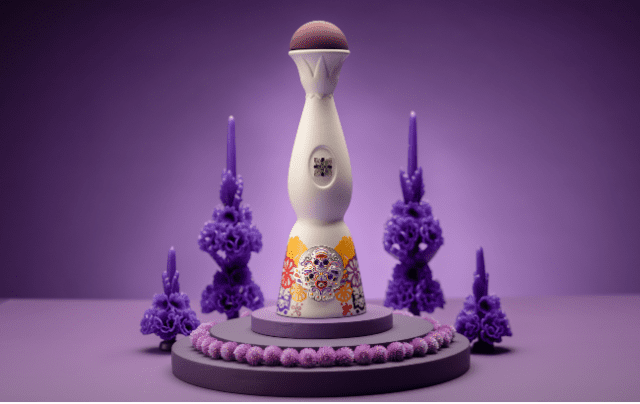 The producers of one of the world's most beautiful Tequila decanters have done it again, this time launching a limited edition Día de Muertos Limited Edition Colores decanter ahead of the national celebration on 2 November.
The limited edition roll out of 6,500 decanters made available worldwide was the second in a series of Tequilas and decanters dedicated to highlighting the elements that make Día de Muertos a unique celebration.
The high price tag of US$1,050 is justified by an intricate, silver-plated ornament that sits on the front of the decanter, which has been hand-painted by Mexican artisans and took approximately 12 days to make.
That, and the premium añejo liquid within it, which has been aged for 22 months in American whiskey casks and finished over the course of six months in artisanal rum barrels from the island of Martinique.
---
Lagavulin for steak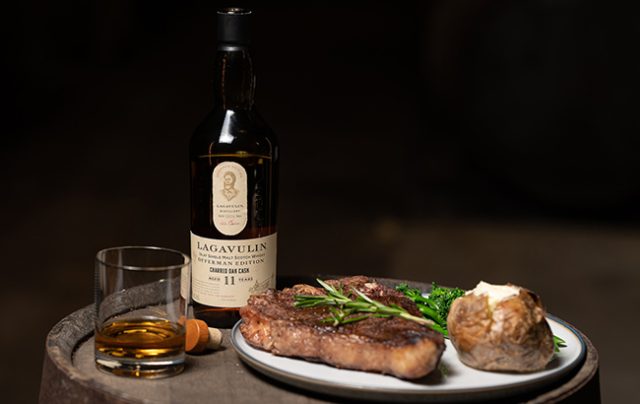 Steak dinner tonight? You'll want to get a bottle of this smoky creation ready to pair with it.
Parks and Recreation star Nick Offerman has revealed an 11-year-old single malt matured in American and European oak casks that are shaved down then heavily re-charred, resulting in a dram designed to be paired with steak.
The new Lagavulin Offerman Edition: Charred Oak Cask is the third whisky to be launched as part of the Diageo-owned brand's ongoing partnership with Offerman, which began in 2014.
As a fan of wood, steak and Scotch, Offerman, who is also a wood craftsman, combined these three passions to create his 'smokiest creation yet'. It is said to be the 'perfect pairing for well-barked, medium-rare steak' with Offerman recommending a seared ribeye steak.
---
Monkey 47 Distiller's Cut 2022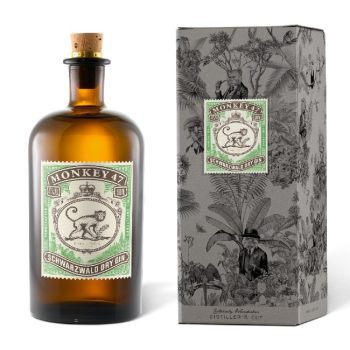 A spicy and elegant number with top notes of cinnamon and vanilla, the 2022 limited edition bottling of Monkey 47's Distiller's Cut landed in October.
The Pernod Ricard-owned brand ventures into southwest Germany's Black Forest to find this year's 48th ingredient: woodruff. The leaves of the woodruff were dried for several weeks before being macerated in traditional Monkey 47 gin to achieve the desired flavours.
The ingredient was then reflected on the packing, with a green label adorning the front of the bottle.
The packaging has been given a green label as a nod to the woodruff leaves. Plus, the giftbox has been made using sustainable FSC paper.
The bottle, presented in a gift box made using sustainable FSC paper, was available to purchase for RRP €79.95 (US$77) via monkey47kiosk.com through a raffle, which was drawn on 14 October.
---
Amarula Chocolate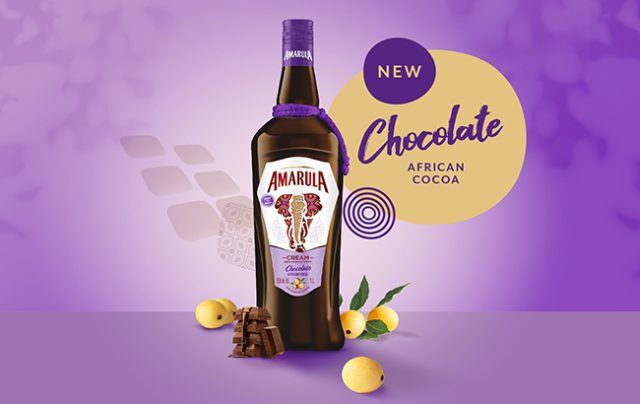 Feeling indulgent? This release from South African brand Amarula will satisfy your sweetest of cravings.
Amarula's chocolate variant is made with marula fruit, and is said to offer a velvety chocolate taste, with full bodied, fragrant chocolate undertones of real African cocoa beans that have been sustainably sourced.
The ways to drink it are endless, but we say added to your mid-afternoon coffee, or sloshed into a milkshake made with vanilla ice cream and chocolate sprinkles would be the ultimate expression of indulgence.
---
Whitley Neill's 0% ABV 'gins'
Halewood Artisanal Spirits was the latest producer to move into the low-and-no category in October, with the launch of not one but four alcohol-free 'gins'.
The quartet of alcohol-free 'gins' comprise Raspberry, Rhubarb & Ginger, Spiced Dry and Blood Orange. All four variants have been made with Whitley Neill gin, and de-alcoholised using a spinning cone vacuum column still. This process boils liquid at a much lower temperature, which helps to retain the flavours and top notes of Whitley Neill gin.
They all clock in at an RRP of £22 (US$24.88) per 700ml, and have have been created to 'fulfil the demand' for great tasting alcohol-free alternatives to the brand's most popular variants.
---
Beesou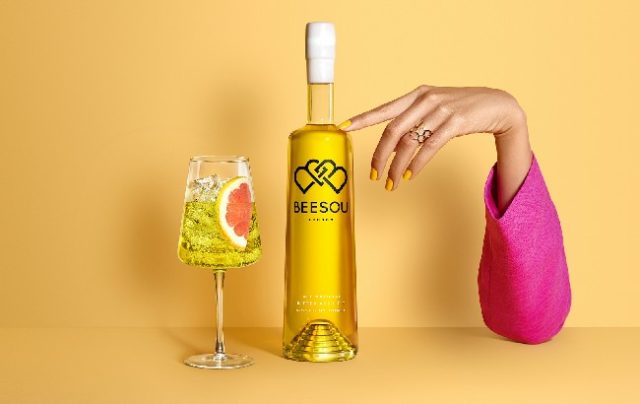 Beesou, an all-natural bitter honey apéritif blended from ethically-sourced British honey and natural botanicals, launched to the UK off-trade last month.
Containing no artificial ingredients of refined sugars, this B Corp-certified apéritif offers a 'distinctive' flavour profile with complex top notes of cinchona bark and bitter chinotto, which gives way to bursts of pink grapefruit before rounding out into the mellowness of raw honey.
It is recommended served as a Beegroni, made with equal parts Beesou, vermouth and premium gin. Nicholas Peratinos, beverage director at Chiltern Firehouse, describes it as 'a perfectly balanced instant classic', and you can try it on the menu at the London-based bar, too.
---
Jack Daniel's American Single Malt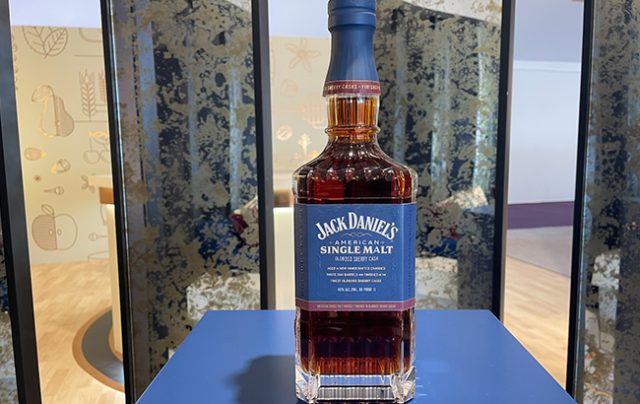 A first for Jack Daniel's, the Brown-Forman owned whiskey brand announced the launch of its American Single Malt at the Tax Free World Association (TFWA) in Cannes last month, and is described as a "nod to the way Scotch whisky does things" by Cam Dawson, Jack Daniel's UK brand ambassador.
It is made with 100% malted barley and matured in new charred American oak barrels for five years and finished in oloroso Sherry casks for two years and eight months. The expression will debut in June 2023 exclusively in the travel retail space, priced at US$100.