This year got off to a flying start with new spirits launches across all categories, from a Cognac celebrating Lunar New Year, to a whisky series that travels through London's West End.
While VK ditched the sugar in its latest ready-to-drink (RTD) launch, Gravity Drinks dialled up the indulgence with a chocolate liqueur perfect for any adult to enjoy this Easter.
Meanwhile Hayman's took the low-ABV road with a new 'gin', and a vodka brand joined the line-up of celebrity-owned spirits.
Keep reading to find out our top 10 spirits launched from January.
---
Hayman's London Light 'Gin'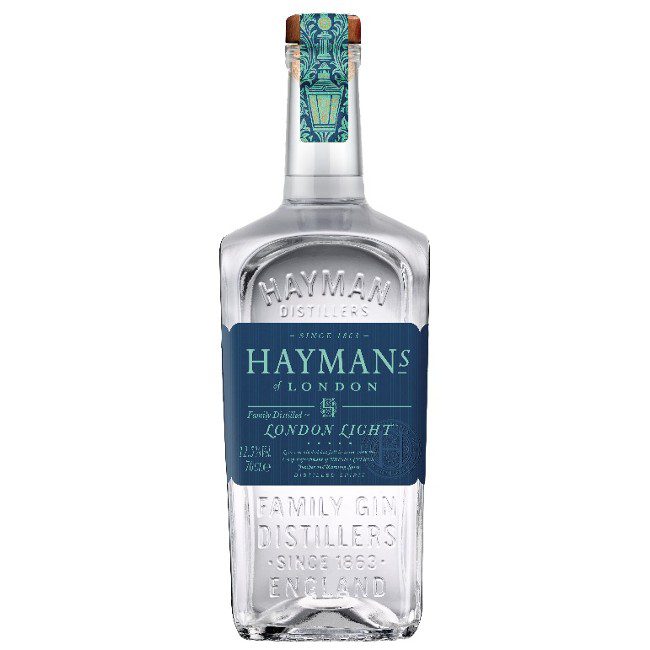 The makers of the most innovative spirit of 2022 kept the innovation going with its latest launch, released in January. Hayman's London Light 'gin' is a low-alcohol 'spirit' that clocks in at 12.5% ABV, created to give consumers a 'new way' of enjoying a low-alcohol 'gin' and tonic.
The lower-alcohol expression is said to be 'refreshingly citrussy', with notes of piney juniper, and is an evolution of the brand's Small Gin product.
---
Bimber Spirit of the Underground Release No.4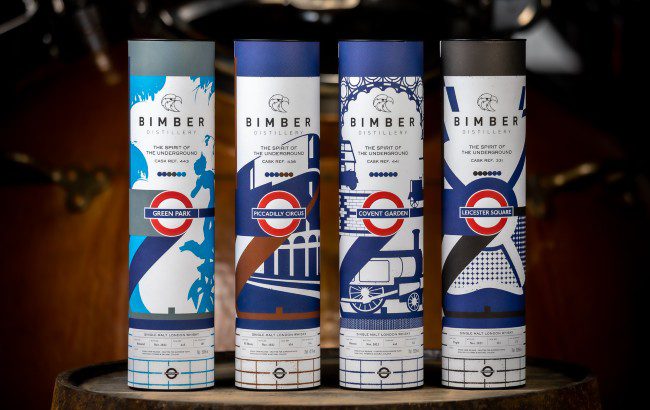 If you're looking to journey through London's West End via your whisky glass, the fourth release from London distillery Bimber's Spirit of the Underground collection will let you do just that.
"For Release No.4, we've aligned the four single cask whiskies with four iconic Underground stations, which all sit alongside each other on London's Piccadilly line," said Bimber's director of marketing and communications, Matt McKay, referring to Covent Garden, Green Park, Leicester Square and Piccadilly Circus stations. "The adjacency reflecting the full-term maturation and shared intensities that these exceptional casks all showcase."
In contrast to the fortified wine finishes of Release No.3, the latest editions all focus on full-term maturations that have been bottled at natural cask strength and without filtration.
---
Lazy Dodo XO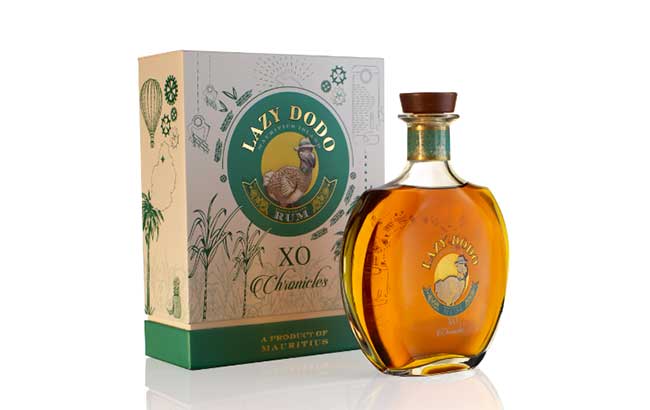 The dodo may be extinct, but the rum brand that pays homage to the Mauritian bird is very much alive and kicking, and last month brought a new release to life in the form of an XO expression, aged for a minimum of 13 years in a combination of French oak, ex-Cognac, and ex-Bourbon casks.
The Lazy Dodo XO Chronicles has been created to pay tribute to the 'exceptional quality' of the local sugar cane fields, the personality of the island, and the legacy of the dodo. The Chronicles series will roll out a single estate rum once a year, with each expression sharing new stories of of the dodo in remembrance of Mauritius' national symbol and the island's 'true native'.
---
Meili Vodka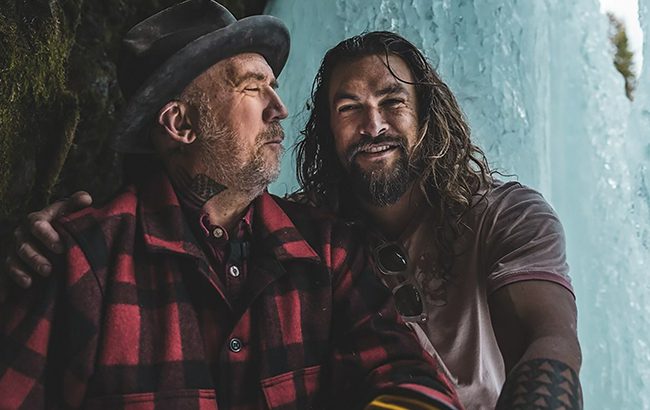 Another month, another celebrity bringing out a spirits brand. In January it was the turn of Game of Thrones actor Jason Momoa, who has created a new sustainable vodka that will make its debut at wine and spirits show WSWA Access Live in Florida, US.
According to Meili's website, the bottle is made from the first 100% recycled glass bottle on the market, and uses water sourced from natural springs in Montana. It is designed to be sipped neat.
---
Ferrand Premier Cru 10 Générations Cognac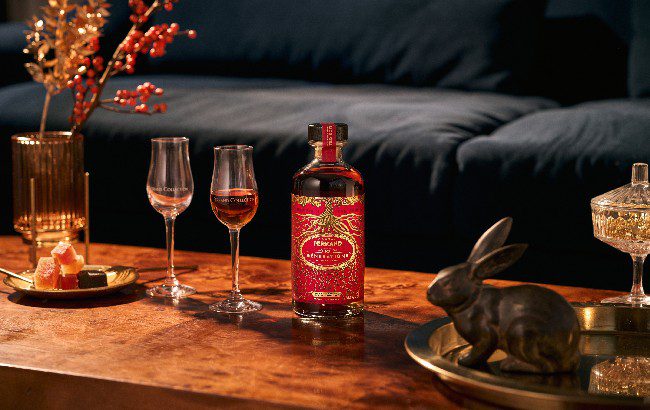 Maison Ferrand released its limited edition Premier Cru 10 Générations Cognac to celebrate the Year of the Rabbit in January.
In a nod to the lucky number eight in Chinese culture, the double-matured Ferrand 10 Générations Port Cask is bottled at 44% ABV (88% Proof) and has been packaged in a red and gold-detailed bottle.
Its aroma starts with a pastry profile, with vanilla, caramel, almond, apricot and coconut, evolving to rose, orange blossom and nutmeg, while on the palate it is said to be rich, round and full, with a creamy texture reminiscent of white chocolate, along with hints of baked pear, vanilla, roasted chestnut, honey and cinnamon.
---
Egg Royale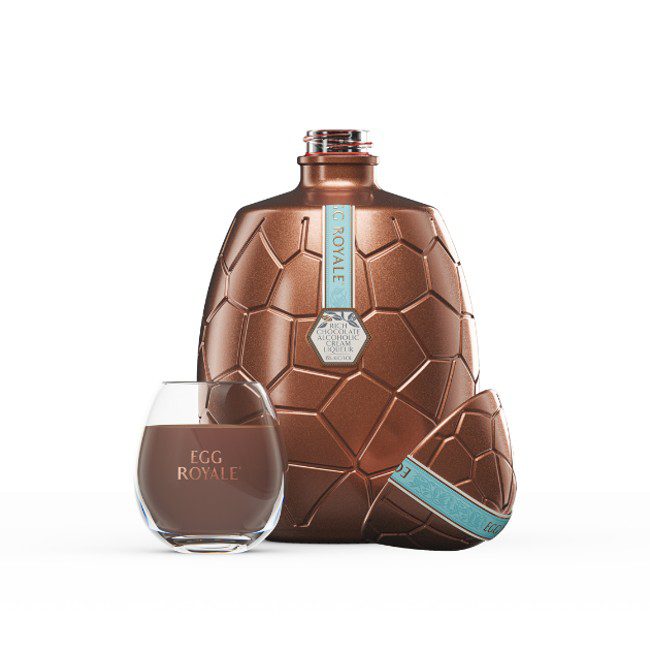 This isn't just any Easter egg – this is an Easter egg for grown-ups, created by team behind the 'cult' Christmas Globe Gin Liqueur, and the Gold medal-winning Sixpence Pud Gin Liqueur.
In January, premium drinks importer Gravity Drinks revealed an 'industry first' alcoholic Easter egg for adults – a rich chocolate cream liqueur made from cocoa and vanilla, and blended with real cream, packaged inside a glass egg.
The 15% ABV liqueur is recommended served over ice, in a cocktail, or used to add a 'boozy kick' to an Easter chocolate cake.
---
Espanita Double Barrel Reposado Tequila
Tequila brand Espanita has kicked off its Barrel Reserve Collection with the launch of a limited edition reposado expression in January.
Tasting notes for this 40% ABV expression include aromas of orange zest, apricot chutney, toasted honey oak, Cherry Heering and vanilla bean. On the palate, the Tequila is said to have flavours of roasted agave, cherry cola, spiced nuts, and candied ginger, leading to a finish filled with toasted coconut, apple wood, and hazelnut spread.
All of that flavour comes from a base of 100% Blue Weber agave, and maturation in American white oak casks and a finish in Bourbon barrels from Kentucky.
---
Monkey 47 'Traveller's Compendium'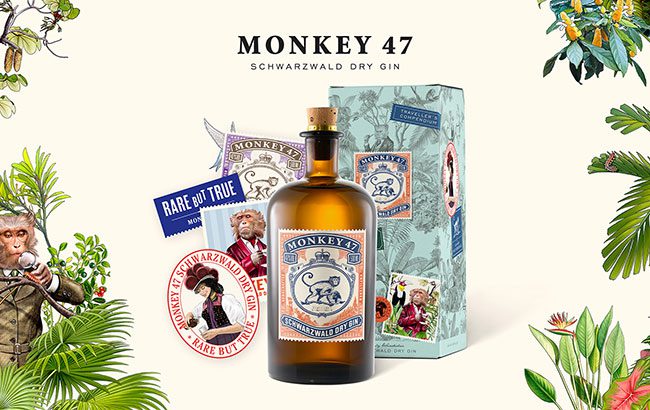 Those travelling through Heinemann Duty Free airport stores can now get their hands on Monkey 47 'Traveller's Compendium', a travel retail exclusive pack and bottle design that has been inspired by travel, adventure and hidden gems of the world.
The exclusive packs contain Monkey 47 luggage stickers, with five sets to collect. The launch has been supported by 'Traveller's Compendium'-themed activations in Heinemann Duty Free stores in Frankfurt and Berlin in Germany, and My Duty Free shops in Munich airport. The activations will be available to visit until March.
---
Heaven's Door Bootleg Series Vol IV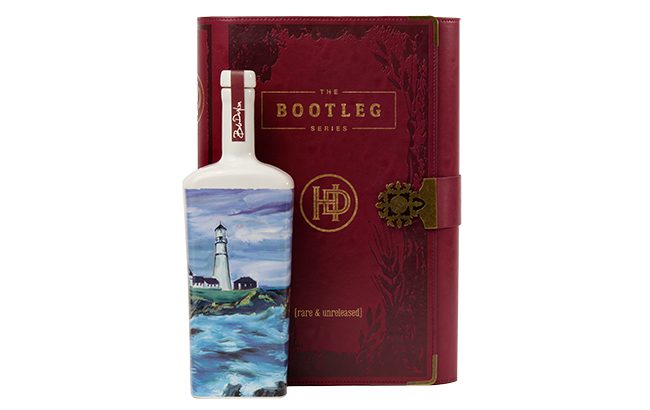 Bob Dylan's Heaven's Door brand has turned to Islay whisky casks to finish its latest release.
The 11-year-old Bourbon spent almost a year in seasoned Scotch casks from Islay to impart peat notes.
The resulting 55%-ABV liquid offers a nose of toasted marshmallow, sandalwood, sugar plums, marzipan and creamed corn. The palate follows with hints of 'winter campfire, mesquite barbecue, leather, piped tobacco, cedar and bone marrow'.
The liquid sits in a handmade ceramic bottle featuring an oil painting by Dylan, titled Lighthouse in Maine (2017).
---
VK zero-sugar RTDs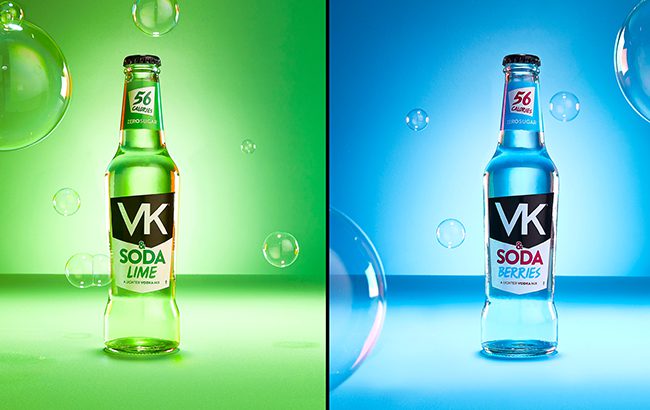 Health conscious drinkers can now enjoy a new zero-sugar range from bottled ready-to-drink (RTD) brand VK.
The new line includes two variants, VK & Soda Berries and VK & Soda Lime, which each contain 56 calories. The former, based on the brand's Blue RTD, combines berry flavours with vodka, while the Soda Lime expression is inspired by the classic serve of vodka, lime, and soda.
Global Brands, which owns the brand, cited data from CGA which revealed that 84% of Gen Z consumers are looking for healthier options on menus when drinking out, and more consumers are generally looking for zero-sugar and lower-calorie drinks.