From the world's oldest single malt Scotch to a lower-ABV spirit from four former rugby players, we look back at some of the best new product launches from February.
In February 2022, the spirits sector tapped into higher-end bottlings, with The Macallan revealing the world's oldest single malt, Pernod Ricard releasing a cristalino Tequila, and Grand Marnier liqueur unveiling a bottling with a hefty price tag.
Meanwhile, the city of Edinburgh welcomed its first single malt in nearly a century, and four ex-rugby players jumped on the low-and-no bandwagon with the release of a botanical-infused bottling.
To see the new products that kicked off the start of the year, check out our list from January.
---
The Reach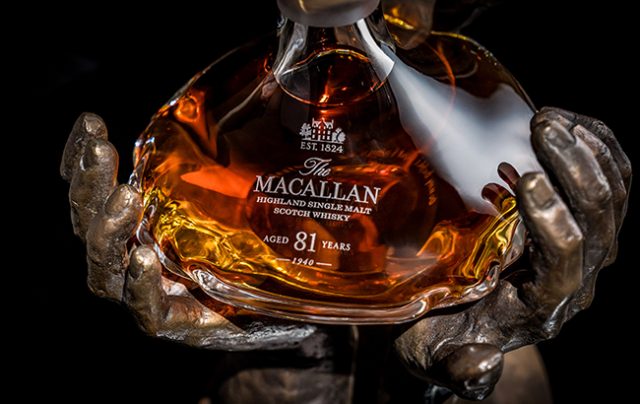 A world record was broken last month when The Macallan released an 81-year-old whisky, taking the title of world's oldest single malt from Gordon & MacPhail.
The Reach single malt was laid to rest in 1940 during the Second World War.
The Macallan's rare whisky is made from a single Sherry-seasoned oak cask, and comes in a decanter supported by a bronze sculpture of three hands.
Each hand represents people from the brand's history, including the distillery workers of 1940 who were behind the spirit; chairman Allan Shiach; and current master whisky maker Kirsteen Campbell, who selected the 1940 cask for The Reach.
---
Kah Extra Añejo

Tequila brand Kah revealed its first aged expression in February, an extra añejo matured for a minimum of three years in white American oak barrels.
The expression is said to contain the 'highest quality aged Tequila available', and is made at the Fabrica de Tequilas Finos distillery.
According to the brand, Kah Extra Añejo represents an 'evolution' in the its portfolio. It is the fourth addition to the Kah's range, which includes blanco, reposado and añejo variants.
---
Grand Marnier Quintessence and Révélation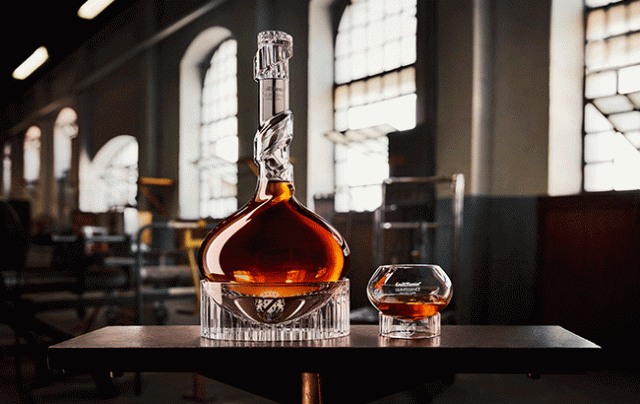 Campari Group unveiled two high-end Cognac-based Grand Marnier liqueurs as part of the brand's new Exceptional Range.
Quintessence marries the essence of bitter orange with rare hors d'âge Cognacs, selected from the personal reserves of the Marnier Lapostolle family cellar.
Révélation is made with XXO Cognacs from Grande Champagne that have been aged at the Grand Marnier château in Bourg-Charente, and the final blend is left to rest in oak for several months.
Quintessence is limited to 12 bottles, retailing for RRP £2,200 (US$2,980) each, while Révélation is limited to 23 bottles priced at RRP £650 (US$882) each.
---
Teeling The Renaissance 18 Year Old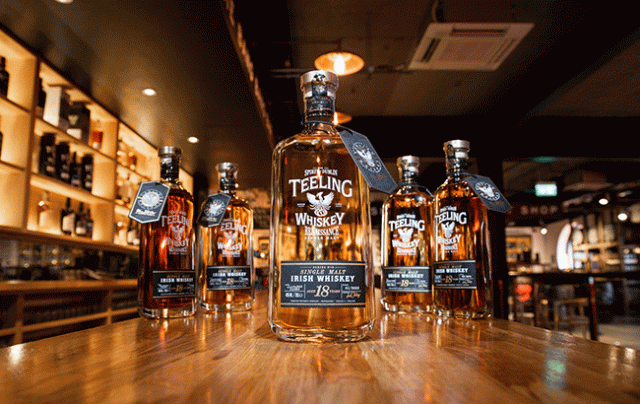 Irish whiskey brand Teeling ended its Renaissance series on a high note with the release of an 18-year-old single malt.
The fifth and final bottling in the series was first matured in ex-Bourbon barrels for more than 12 years, before being aged for more than six years in ex-Calvados casks.
The dual maturation has imparted notes of cinnamon and caramelised apple, dried cherries and woody tannins on the liquid.
Only 9,000 bottles of the 46% ABV bottling are available to purchase for RRP €140 (US$157) per 700ml bottle.
---
Avión Reserva Cristalino

Cristalinos have risen in popularity in recent years, with producers unveiling innovative bottlings to entice Tequila drinkers.
Pernod Ricard is the latest company to tap into the trend with the launch of its Avión Reserva Cristalino, which joins the brand's Reserva range.
 Avión Reserva Cristalino is distilled in the highlands of Jalisco, Mexico. It is a blend of 12-month-old añejo and three-year-old Avión Extra Añejo Reserva. The liquid is then put through a double-charcoal filtration to present a clear Tequila.
---
Chain Pier Single Malt

Halewood Artisanal Spirits has upped its focus on whisky in recent years. The producer recently built a distillery for Crabbie Whisky in Edinburgh to create the city's first single malt in nearly a century.
Chain Pier Single Malt is the first to be released from the brand's namesake distillery in Edinburgh.
The Scotch whisky was matured in heavily-charred virgin American oak casks. The 57% ABV expression was distilled on site using a 500-litre copper pot still, and is limited to 234 bottles.
---
Perthyn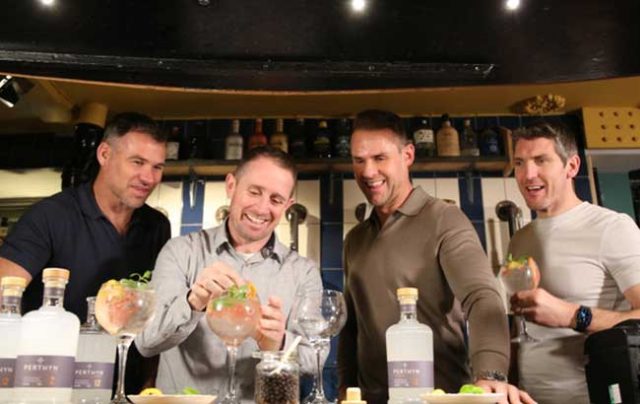 The spirits industry has seen no shortage of famous faces joining the sector, with many dabbling in agave spirits and whisky.
Four former Welsh rugby players have now made their first move into the drinks sector with the launch of a lower-alcohol spirit – Perthyn.
Ex-rugby Grand Slam players Mike Phillips, Shane Williams, Lee Byrne and James Hook collaborated with Cardiff Distillery to create a Welsh botanical-infused bottling at 10% ABV.
The spirit was launched ahead of the third round of the Six Nations Championships on 22 February, which saw England beat Wales at Twickenham Stadium in London.
---
Glendalough 7 Year Old Single Malt Mizunara Finish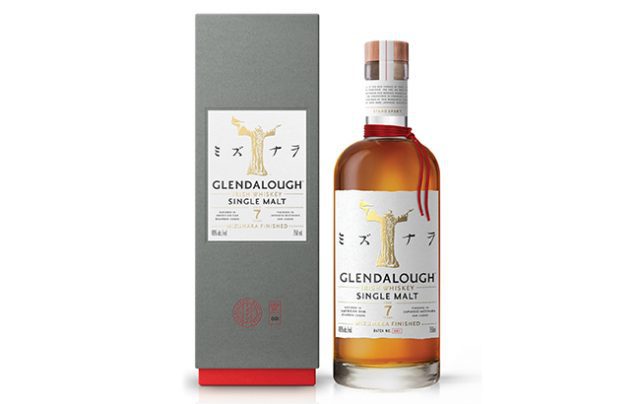 Ireland's Glendalough Distillery claimed to be the first distillery to use mizunara casks from Japan when it unveiled its 13-year-old bottling in 2018.
Now, the distiller has revealed a new seven-year-old whiskey aged in mizunara oak casks, which are known for being prone to leaks.
The 46% ABV single malt offers a fruity and floral nose with notes of dark chocolate orange, sandalwood and cinnamon on the palate, which is said to be synonymous with mizunara whiskeys.
---
Bacardi's Good Man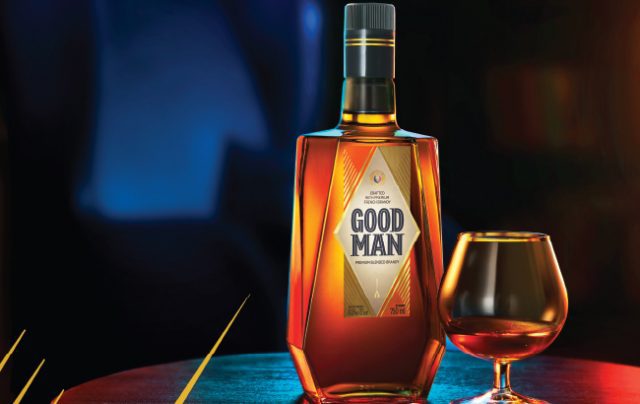 Bacardi targeted the Indian market with its first market-exclusive bottling, a product that aims to disrupt the premium brandy segment.
The brandy is aged for a minimum of two years in oak casks, a blend of grain spirit with French and Indian grape brandies. Boasting woody flavours with fruity notes of pear and apple, the palate is rich with hints of raisin, vanilla and honey.
India is the largest brandy market globally, claiming 39% of the world's consumption, according to Bacardi. While the brandy category is said to be growing at 3% year-on-year in India, premium brandy is expanding at 16%.
---
Experimental Grain Whisky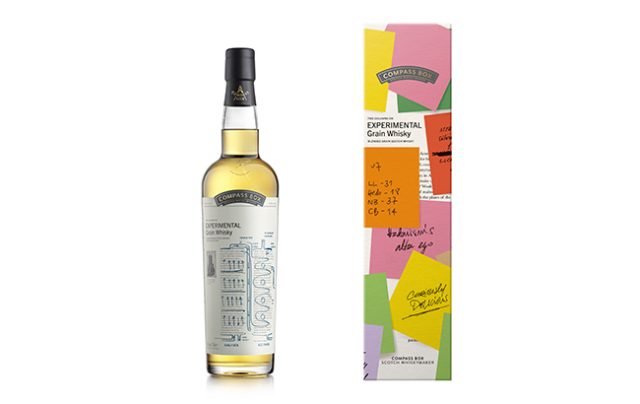 Compass Box aims to transport whisky fans to new territories with its latest release, Experimental Grain Whisky.
The new expression contains a portion of spirit made from 100% peated malted barley from Loch Lomond Distillery.
According to Compass Box, the liquid might be 100% malt, but because it is produced in a column still rather than a pot still, it must be defined as a grain whisky in line with Scotch regulations.
The 46% ABV expression is also made with grain whiskies aged in re-charred barrels and hogsheads.