(May 17, 2023) Denver, Colorado – Felene Vodka and Master Distiller, Tim Kelly scoop-up two of the most prestigious awards for a craft distiller at the 2023 American Distilling Institute's International Spirits Competition. The Felene distillery was awarded a Gold Medal for its Felene American Handcrafted Vodka and the ADI's top award, 2023 Best of Category for Vodka -Distilled Spirit.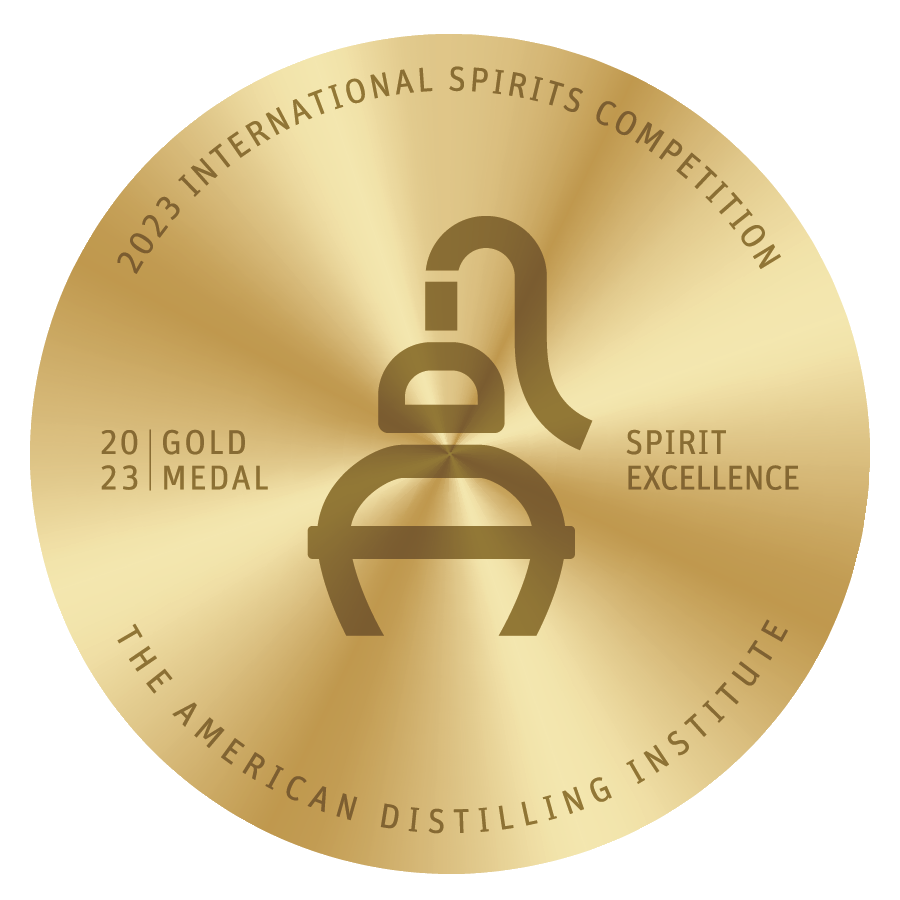 "We are really honored to be recognized by the ADI's International Spirits Competition panel of judges," said Tim Kelly, Founder and Master Distiller at Felene Distillery in Denver, Colorado. "But also, I am so proud to be part of a team of dedicated people who helped to make this happen," added Kelly.
With the ADI International Spirits Competition awards, the Felene Distillery has accumulated six awards from major international competitions in the past two years and has become one of the fastest-growing organic vodkas in the country. "We are really excited about this award from ADI and think it demonstrates the entire company's dedication to it's customers and to its retail partners," says Kim Laderer-Veiga, President of Felene. "
Felene has expanded distribution into 5 major US markets including: New York, Florida, Texas and California, in addition to its home state of Colorado.
"Vodka is a highly competitive category with sales last year at $24 Billion in the U.S. alone and we have an obligation to consistently produce the very best product available anywhere at any price," said Laderer-Veiga. "We owe it to our consumers, to our store owners, bar owners and restaurateurs who have supported us. We owe it to ourselves. Today, we had a leading industry association validating our quality beyond the commercial activity, and we appreciate that very much."
The American Distilling Institute (ADI) is a reputable organization established in 2003 that has played a pivotal role in supporting and promoting craft distilleries in the United States and around the globe. It is renowned for fostering a community of small-batch, independently-owned distilleries, offering a wide range of resources, including educational materials, networking opportunities, advocacy, and a platform for sharing best practices in the industry.
ADI's credibility is solid, particularly demonstrated through its annual International Spirits Competition. This competition is one of the most prestigious events for small-scale distilleries worldwide. It's conducted in a strictly professional and objective manner, with a panel of expert judges who have a deep understanding of the art and science of distillation. These judges are industry experts, including master distillers, spirits buyers, journalists, and spirits educators, which further enhances the credibility of the competition.
The ADI International Spirits Competition awards are of great significance within the craft distilling community. Winning a Gold Medal from the ADI is a high honor. It signifies that the distillery's spirit has been recognized as being among the best in its class worldwide, providing significant credibility and marketability. It is a testament to the distillery's commitment to quality and the mastering of the craft.
The "Best in Category" award is another significant accolade. This recognition means that not only has the spirit been judged to be of exceptional quality, but it also stands out as the best in its specific category, surpassing other top-quality competitors. Winning this award gives the distillery substantial recognition and can significantly boost its profile, making it more attractive to distributors, retailers, and consumers.
The ADI's awards, therefore, are more than just trophies. They serve as a mark of excellence and a validation of the distillery's skills, passion, and commitment to producing high-quality spirits. They can contribute to the growth of the distillery, aid in marketing and branding efforts, and help in establishing a strong reputation in the competitive spirits market.
About the American Distilling Institute's International Spirits Competition
Every spirit entered in the American Distilling Institute's International Spirits Competition (ADI ISC) is tasted and evaluated blind by an expert panel of spirit judges who are only given enough information to properly judge the spirit without identifying the producer or the specific spirit. Individual judges make a medal or no medal recommendation with their score and when the panel has completed their evaluation, the panel's anchor judge tallies the scores and begins a discussion on what medal if any should be awarded. The panel uses the numerical average as the starting point in their medal conversation. ADI gives the panel the discretion to adjust the award up or down to best reflect the consensus of the group. ADI believes this gives a more holistic reflection of the quality of the spirit that is not always captured by a cold numerical average.
Gold Medal:
Awarded to a spirit that the panel believed to be of exceptional quality for its class and category.
Best of Category
The best of category designation is awarded to one spirit in an individual spirit category i.e., Vodka, Bourbon, Classic Gin, International Fruit Liqueur etc. that earned at least a silver medal, was the highest ranked medal for the category, and was judged to be the best example of the category from all spirits entered in that category.