Some Vodka Recipes that are Sure to be a Hit this Summer
Cooking with Vodka can be a fabulous diversion from the ordinary routine. Vodka recipes vary from pasta to savory meats through the dessert course.
Felene Vodka, a crystal-clear, organic sugarcane distilled spirit, has diverse applications for vodka recipes. Used in a variety of savory dishes and desserts, it will elevate and enhance flavors, tenderize ingredients, or add a distinct layer of complexity to the overall dish. Here are three popular recipes that include Felene vodka as a major ingredient, highlighting its versatility in cooking.
The silky-smoothness and clean finish of Felene sugarcane vodka makes it ideal for cooking recipes that call for vodka. Here are a few of our staff favorites
1. Penne Alla Vodka Recipe (ravioli alla vodka recipe)
This creamy Italian pasta dish is one of the most popular vodka recipes. It is a perfect blend of cream, tomatoes, and Felene vodka, resulting in a smooth, flavorful sauce that perfectly coats the penne. Penne tends to hold the sauce, as does rigatoni. For a delightful alternative, we tried homemade ravioli.
Ingredients
2 tablespoons olive oil
1 small onion, finely chopped
3 cloves garlic, minced
1 cup vodka
1 cup chicken stock
1 can (28 ounces) crushed tomatoes
1/2 teaspoon red pepper flakes (optional)
Salt, to taste
1 cup heavy cream
1 pound penne pasta
1/2 cup grated Parmesan cheese
Fresh basil leaves for garnish
Preparation Instructions
In a large skillet, heat the olive oil over medium heat. Add the onion and garlic, sautéing until the onion is translucent.
Add the vodka to deglaze the pan. Let it cook down for a few minutes.
Add the chicken stock, crushed tomatoes, red pepper flakes (if using), and salt. Stir well and bring to a simmer. Let it simmer for about 20 minutes to let the flavors meld together.
Meanwhile, cook the penne pasta in a large pot of salted boiling water according to the package instructions. Drain and set aside.
After the sauce has simmered, stir in the heavy cream until the sauce is smooth.
Add the cooked penne pasta to the sauce, stirring to coat the pasta well.
Sprinkle with Parmesan cheese and garnish with fresh basil leaves. Serve warm.
2. Vodka-Marinated Steak
Vodka isn't just for pasta sauces. In this vodka recipe, it serves as a tenderizer for steak, helping to break down the tough fibers of the meat.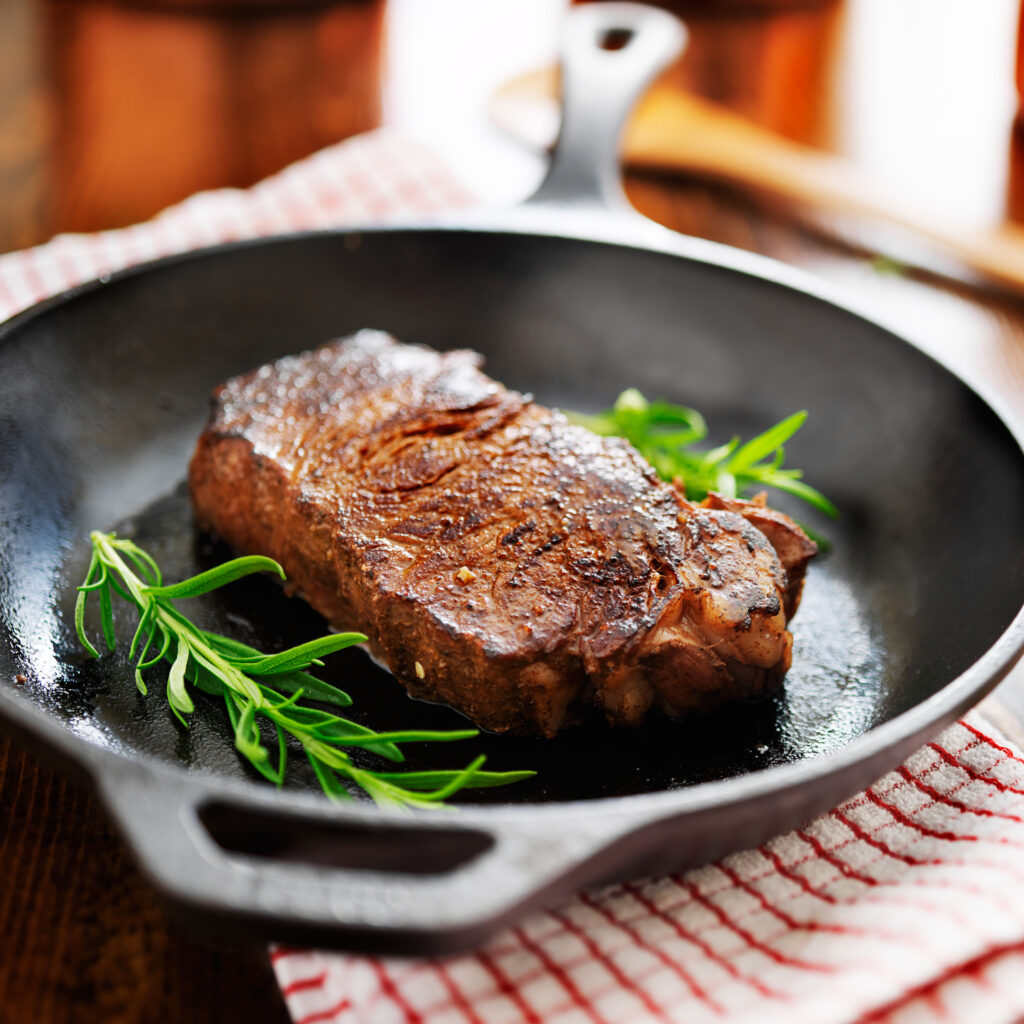 Ingredients
1 cup vodka
1/4 cup olive oil
1/4 cup soy sauce
2 cloves garlic, minced
1 tablespoon brown sugar
1 teaspoon freshly ground black pepper
2 lbs steak (such as ribeye or sirloin)
Preparation Instructions
In a bowl, whisk together the vodka, olive oil, soy sauce, minced garlic, brown sugar, and black pepper.
Place the steak in a large zip-top bag or shallow dish. Pour the vodka marinade over the steak, ensuring it's completely covered. Marinate in the refrigerator for at least 4 hours, or up to 24 hours for more flavor.
Preheat your grill, cast-iron skillet or broiler. Remove the steak from the marinade and cook to your preferred level of doneness. Let it rest for a few minutes before slicing.
3. Vodka Chocolate Truffles
Vodka even finds its way into the dessert course with these decadent, bite-sized truffles. They're rich, creamy, and offer a subtle kick from the vodka. This vodka recipe is a great holiday crowd-pleaser. For this creation, we were inspired by COCO Confections in Glen Head, New York.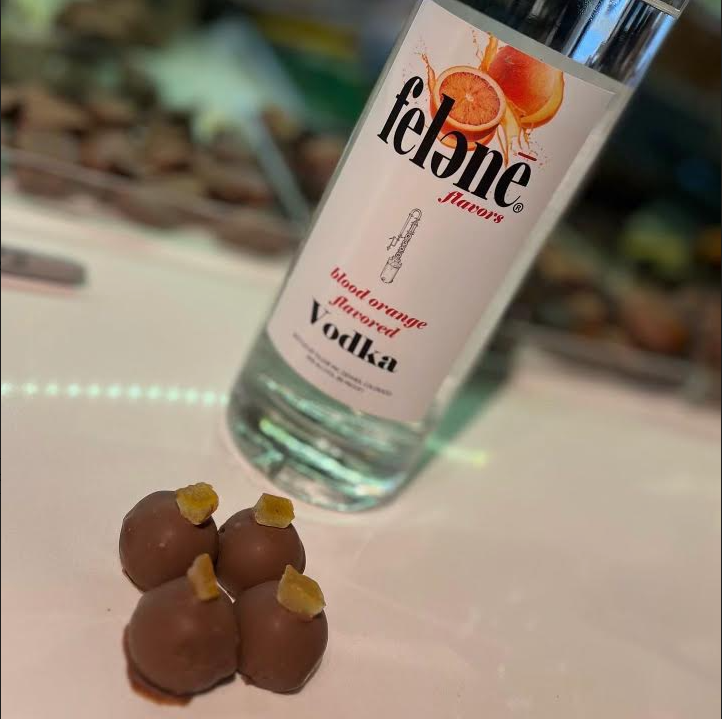 Ingredients
8 ounces semisweet or dark chocolate, finely chopped
1/2 cup heavy cream
2 tablespoons unsalted butter
3 tablespoons Blood Orange Vodka
Cocoa powder, for dusting
Preparation Instructions
Place the chopped chocolate in a bowl. In a saucepan, heat the heavy cream and butter until it just begins to simmer. 2. Pour the hot cream mixture over the chocolate and let it sit for a minute or two, then stir until smooth and shiny.
Stir in the vodka until well incorporated.
Cover the bowl with plastic wrap and refrigerate for at least 3 hours, or until the mixture is firm enough to shape.
Once firm, use a small scoop or spoon to form the mixture into balls. Roll each truffle between your palms to get a smooth, round shape.
Dust the truffles with cocoa powder and serve. These can also be stored in an airtight container in the refrigerator for up to two weeks.
Vodka isn't just for cocktails. As demonstrated in these vodka recipes, it can play a significant role in a wide range of dishes, from hearty main courses to decadent desserts. Whether you're simmering a creamy pasta sauce, marinating a steak, or whipping up a batch of rich truffles, vodka can enhance your cooking in surprising ways. Remember, the alcohol in vodka burns off during cooking, leaving behind an unmistakable depth of flavor that's sure to impress at your next dinner party.