The holiday season is quickly approaching. To make sure you're on your A game, we've rounded up 10 cocktail recipes that are guaranteed to wow any guest.
From summery serves that hark back to warmer days and festive twists perfect for getting into the spirit of the season, there's a cocktail recipe here for every kind of mood – and all of them can be prepared from the comfort of your own home.
Looking for more inspiration? Check out our roundups from August and September.
If you have a cocktail recipe that you'd like to feature for next month's round-up, contact [email protected].
---
Kojin (the God of Fire)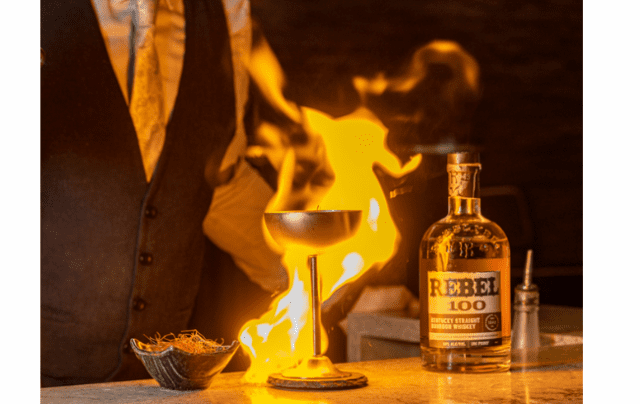 Tony Vega at Ginza has created a concoction that embodies the power and passion of the god of fire, as part of the London Bourbon Experience.
Ingredients:
100 Kentucky Straight Bourbon
20ml Ancho Reyes
20ml Briottet Grapefruit Rose
12.5ml Lime juice
20ml Sake
25ml Grenadine
25ml Sakura tea
Method: Combine all the ingredients in a cocktail shaker with ice, shake vigorously, and double strain into a chilled­-dome copper coupe glass. Garnish with chilli strings and flash string.
---
The Renegade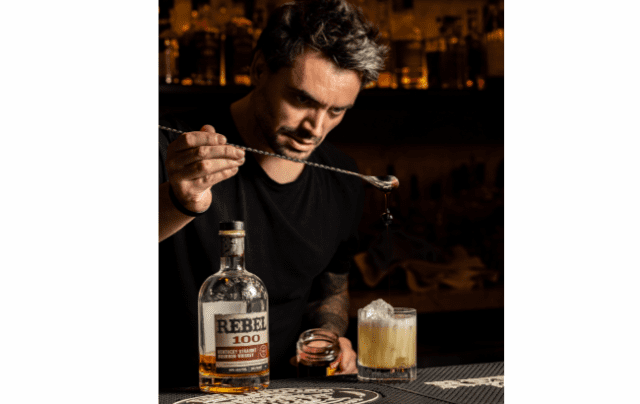 Tony Vega at Block Soho combines Kentucky Straight Bourbon with the herbal allure of Yellow Chartreuse, lemon and apricot, in this cocktail made for the London Bourbon Experience.

Ingredients:
50ml Rebel 100 Kentucky Straight Bourbon
15ml Yellow Chartreuse
20ml Apricot cherry
25ml Lemon juice
Bitters and foamer
Method: Combine all the ingredients in a cocktail shaker with ice, shake vigorously and double strain into a chilled Old Fashioned glass. Garnish with a Maraschino cherry.
---
Banarnold's Banana Extravaganza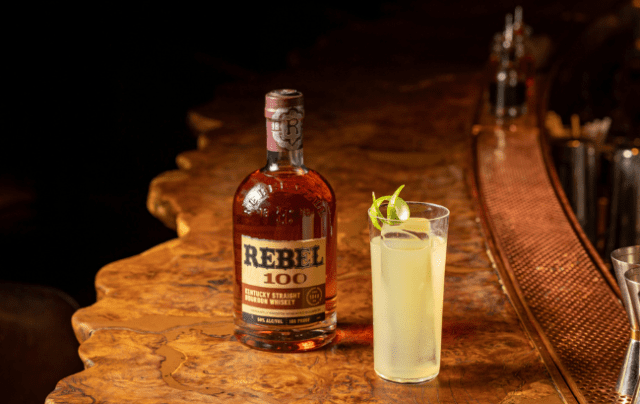 Another London Bourbon Experience creation – this time from Rui Costa at Hide Below – is a whiskey highball that's greater than the sum of its parts.
Ingredients:
50ml Rebel 100 Kentucky Straight Bourbon
50ml Sake Nature
160ml Clarified banana juice
Method: Stir all the ingredients together, then strain into a highball glass over a long ice block. Garnish with a lime twist.
---
Italian Paloma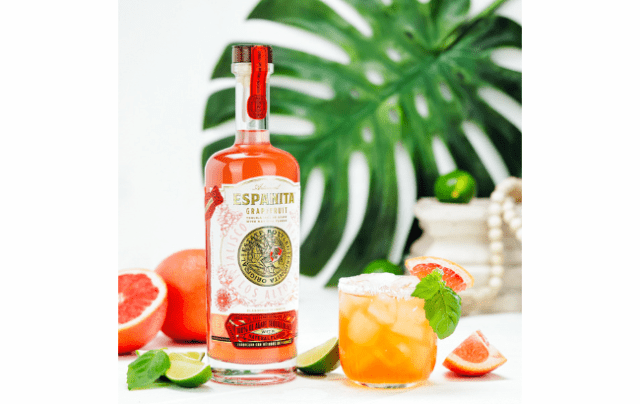 Got the winter blues? Then imagine you're holidaying on the Mediterranean coast with this zesty, thirst­-quenching tipple.
Ingredients:
45ml Espanita Grapefruit Tequila
30ml Aperol
15ml Fresh grapefruit juice
15ml Lime juice
5­6 Medium basil leaves
1 splash of Club soda
2­3 dashes of Grapefruit bitters
Method: In a boston shaker, lightly muddle fresh basil leaves with freshly squeezed lime juice. Add Espanita Grapefruit Tequila, Aperol, fresh grapefruit juice and a handful of ice. Shake. Strain through a fine mesh strainer into a cocktail glass filled with fresh ice. Add a small splash of club soda to finish the drink and a couple of dashes of grapefruit bitters.
---
The Hallow-tini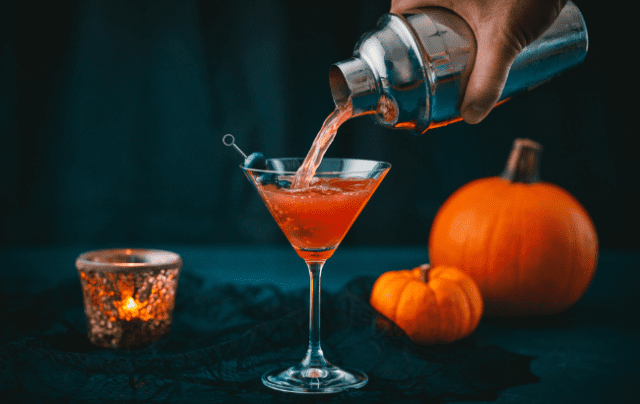 Edwards 1902 has shaken up a spooky Halloween-­inspired Martini with its potato vodka.
Ingredients:
150ml Edwards 1902 Premium English Vodka
100ml Raspberry liqueur
50ml Lemon juice
25ml Pomegranate juice
Blueberries on cocktail stick (blueberry grub)
Method: Put ice in the shaker and then add all the liquid ingredients. Shake for 20 seconds and pour into a Martini glass. Garnish with the blueberry grub.
---
Amuse Bouche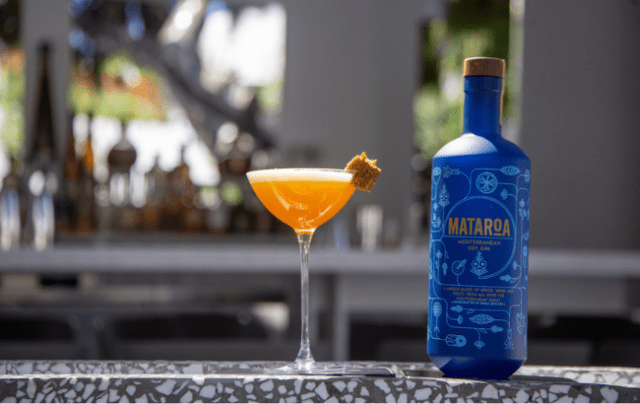 Popi Sevastou, bar manager at Nolanverse, harvested wild fennel and prickly pears from Mykonos to create this signature cocktail.
Ingredients
35ml Mataroa Mediterranean Dry Gin
15ml Prickly pear spirit
20ml Fresh lime
16ml Prickly pear syrup with wild fennel
2 dashes of Saline solution (80:20 water to salt mix)
4 dashes of Fig tincture
8ml Aquafaba
Method: For the prickly pear syrup, take 500ml of prickly pear juice, 500ml of granulated sugar and 50g of fennel, and then boil, strain and bottle them together. Store in fridge. Combine all ingredients into a shaker, dry shake or use an immersion blender or a whisk to aerate, and emulsify the ingredients together. Add ice and shake. Double strain into a coupe glass.
---
The Colonial Gin & Tonic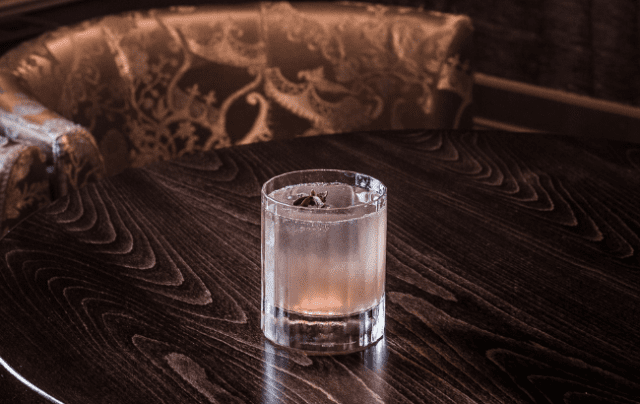 The spiced tones of Sir Edmond's spin on a G&T will have you feeling festive when hosting friends during the winter.
Ingredients:
60ml Sir Edmond Gin
25ml Tonic syrup
10ml Fresh lime juice
3 dashes of Angostura Bitters
1 Lime zest and star anise
Method: Stir all ingredients and strain into a glass with ice. Garnish with lime zest oils and star anise.
---
The Mauritian Magic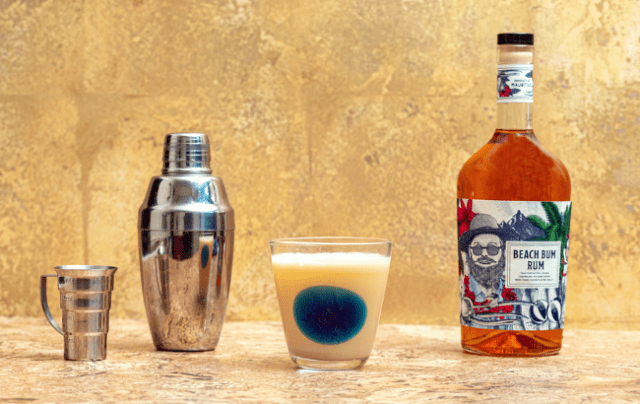 Beach Bum Rum's tropical twist on a sour makes for the perfect after­-dinner drink.
Ingredients:
30ml Beach Bum Gold
15ml Cacao white
10ml Galliano or vanilla syrup
5ml Cointreau
10ml Lemon juice
20ml Egg white
Method: Add all ingredients into a shaker with ice and shake. Strain into a highball glass with a large ice cube. Top up with ginger ale, and garnish with a lemon wedge.
---
The Beachfather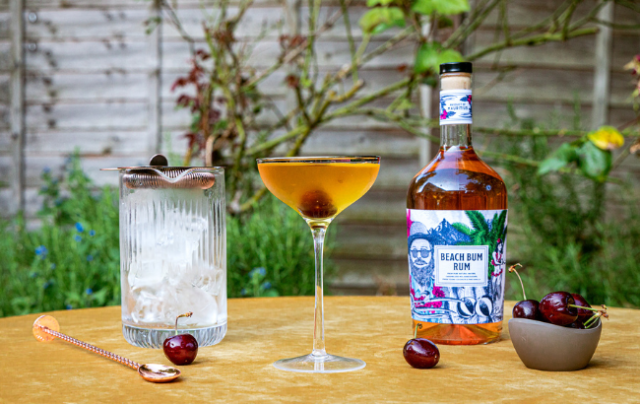 Smooth to drink and simple to put together, this rum-based cocktail has similar qualities to a Godfather and a Rusty Nail.
Ingredients:
40ml Beach Bum Gold
10ml Cointreau
5ml Drambuie
2 drops of Angostura bitters
1 cherry
Method: Add all ingredients into a shaker with ice and stir until the cocktail is cold. Strain into a Martini glass and garnish with a ripe cherry.
---
Port and Chocolate Old Fashioned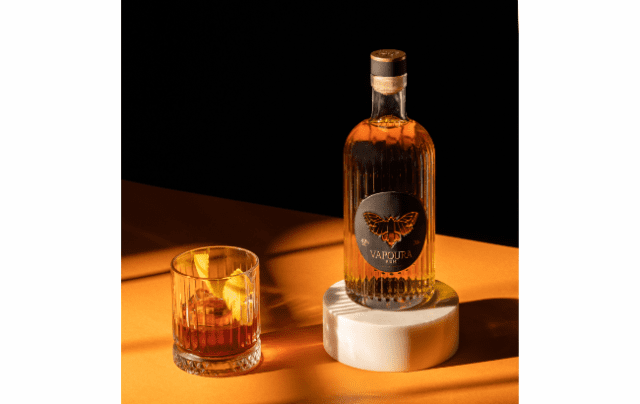 Slunk back in an armchair, in front of a crackling fireplace, this riff on an Old Fashioned makes for an unrivalled nightcap.
Ingredients:
45ml Vapoura Gold
10ml 1:1 Demerara sugar syrup
5ml Port wine
2 dashes cocoa bitters
1 dash Angostura bitters
Method: Stir the ingredients and serve on the rocks. Express the orange peel and serve.
Read Full Story at source (may require registration)
Author: Rupert Hohwieler