Bacardi-owned Dewar's has revealed a 21-year-old rye cask-finished whisky as its first NFT release.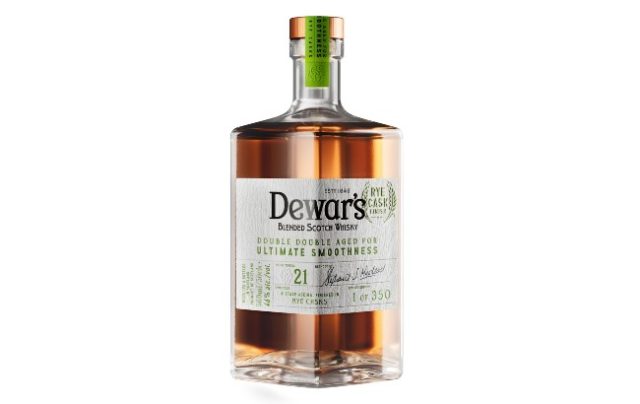 Dewar's Double Double 21 Years Old Rye Cask Finish was crafted by master blender Stephanie Macleod, and is part of the brand's award-winning Double Double series.
It was finished in a rye cask, and is said to deliver subtle notes of warm wood spices, creamy vanilla, caramel shortcake and chocolate orange.
"Dewar's Double Double Series has already won multiple accolades in the whisky world, including 'world's best whisky', and was born out of a desire to create ultimate smoothness," commented Macleod.
"It was curiosity and inventiveness that led us to the four-step ageing process, and has led us to new ways for consumers to experience our brand.
"This time it's in the form of an NFT, redeemable for an exclusive blend – Dewar's Double Double 21 Years Old Rye Cask Finish – which we are sure will delight a new audience of NFT collectors and whisky connoisseurs alike."
Only 50 bottles will be available for public purchase.
The NFT, which is redeemable for a physical bottle of the spirit, will be released at 10am EST on Tuesday 8 November on NFT marketplace Blockbar. Upon purchase, Blockbar will hold the physical bottle in its secure storage facility.
The bottle owner may 'burn the NFT' to redeem the physical bottle and have it delivered from Blockbar's secure storage facility, resell it on the blockbar.com marketplace, gift it or showcase it in the company's virtual bar.
Priced at US$150, the NFTs will be available to purchase using ETH and credit card, and customers will have 10 minutes to check out.
Block Bar saw sales reach US$7 million in its first year, with revenue expected to more than triple in its second year.
Last week, Orientalist Spirits launched its NFT community, called The Founders Collective.