If you're looking to curl up with a good cocktail book this autumn, these new releases will make for excellent company.
From a book born out of treasure found in the British Library archives to a comprehensive guide to mid-century drinking, publishing houses across the world have been printing the goods when it comes to spirits and cocktail books this season.
For novices looking to break into bartending, the sixth edition of Bartending for Dummies is the must-have book for your shelves, while those already clued up on the world of drinks may like to get nerdy with Tural Hasanov's encyclopaedic guide to the history of distilling.
If Christmas shopping is already on the cards, the new book from Italicus will make a beautiful gift for any stylish aperitivo lover, while Hugh Stewart's humorous book is an asset for anyone planning to host a party this season.
Read on to discover our picks of the top spirits and cocktail books launching this season – and for more recent releases, check out our favourites from earlier this year.
---
Distilled, My Encyclopaedia of Beverages by Tural Hasanov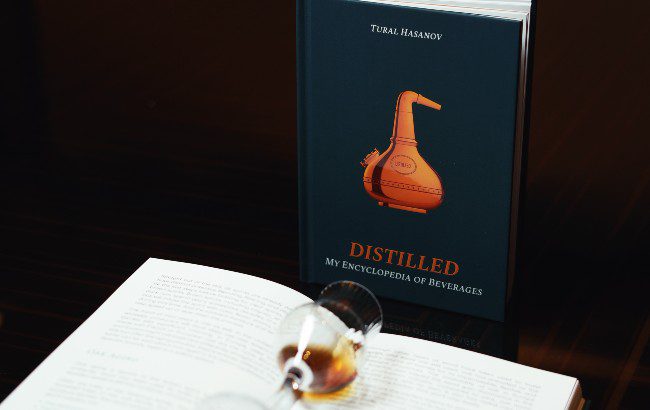 Release date: 28 July
Price: US$39
Distilled is the first book from an upcoming series by acclaimed mixologist and beverage professional, Tural Hasanov, which provides a poetic encyclopaedic history and education into the world of spirits. The book, which contains many hand-drawn illustrations and images, has been written to walk readers through the rich history of distilled spirits, including a brief explanation of the science and apparatus used in the distillation process.
The book provides everything a reader could want or need to know in order to distill their own knowledge of spirits, from history and region of origin to proper tasting techniques and regulations for purity.
---
The Distilleries of Great Britain & Ireland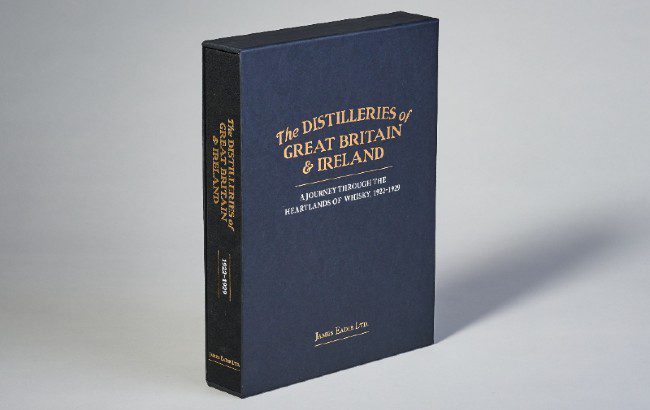 Release date: 23 August
Price: £150 (US$161.65)
To celebrate the centenary of their initial publication, a series of whisky distillery profiles discovered in the archives of the British Library have been re-printed for the first time as a book.
Originally written between 1922 and 1929 for a trade journal, The Distilleries of Great Britain & Ireland consists of 124 first-hand visits to distilleries and more than 640 contemporary photographs from them. It is believed that the anonymous authors, whose work has been pulled together to create this book, are the producers of the earliest known photographic survey of an industry that has since become famous across the globe.
"This find at the British Library represents a wonderful new primary source of whisky history," says Tom Bruce-Gardyne, whisky expert and author of the introduction to the volume. "The distillery profiles in this book are rich in detail and paint a vivid picture of what the industry was like a century ago."
The Distilleries of Great Britain & Ireland will be released as a first edition of 1,000 copies. Each copy is accompanied by a map, designed by James Hutcheson, locating every distillery featured in the book.
Copies have been deposited with the British Library, the National Library of Scotland and the National Library of Ireland.
---
Midcentury Cocktails by Cecelia Tichi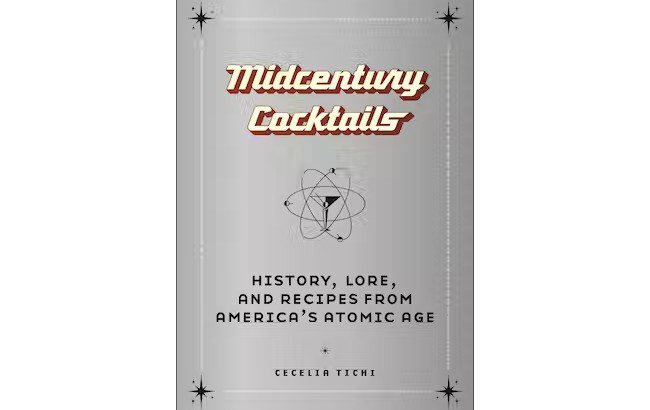 Release date: 1 November
Price: US$19.95
For those with a fascination of cocktails from the 50s and 60s, Midcentury Cocktails: History, Lore, and Recipes from America's Atomic Age is a book that spans these two particular decades of innovation, style, and leisure, as well as anxieties around the Cold War and the dawn of the Atomic Age.
Readers can expect to see many of the classics from the era make an appearance on the pages, from the Martini to the Old Fashioned, both of which reached new heights of prestige and popularity thanks to the extreme influence the rise of advertising had on alcohol consumption and trends, of which Mad Men viewers will be all to aware.
Through anecdotes paired with recipes of featured cocktails at the end of each chapter, Midcentury Cocktails adds context to cocktails within the history and politics of mid-century America.
---
Art of Italicus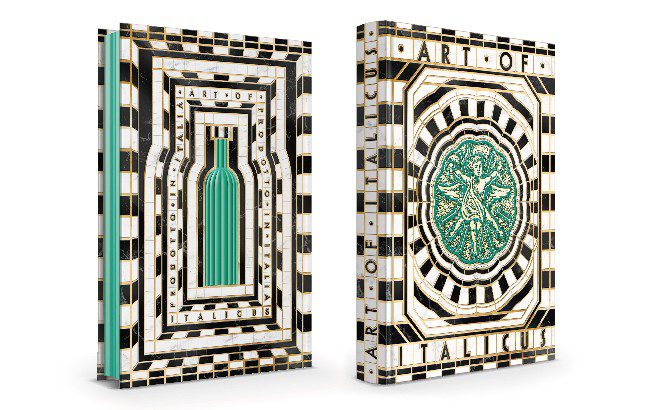 Release date: End of October, date TBC
Price: £40
Italicus Rosolio di Bergamotto, the quintessential Italian aperitivo, has again partnered with award-winning design agency Stranger and Stranger to publish this especially stylish cocktail book, Art of Italicus, created to celebrate the brand's anniversary and its first five years of its success.
The hardback book, as beautiful as the bottle it is written about, illustrates Giuseppe Gallo's creation of the brand, and his desire to bring back the forgotten category of rosolio, inspired by a traditional recipe he found in a book dating back to circa 1800. Art of Italicus' first edition represents a journey of rediscovery that also includes more than 50 cocktail recipes all created in the first five years of the brand by creative talents and bartenders from around the world.
The book will be available to pre-order from October 2022.
---
Cocktails and Kicktails by Hugh Stewart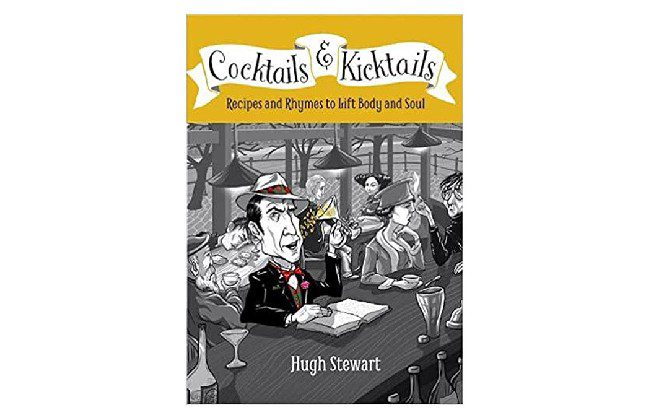 Publish date: 30 October
Price: £13.99 (US$15.08)
In this book of Recipes and Rhymes to Lift Body and Soul: Intoxicating Combo of Practical Meets Poetry Makes Mixologists of Us All, Hugh Stewart shares a collection of delicious cocktail recipes, most of which he developed himself, alongside a big dose of humour, wit, anecdotes and verse that brings together 'two of life's finest pleasures' – alcohol and word-smithing.
Inspired by a witty poem by Ogden Nash called A Drink With Something In It, Cocktails and Kicktails contains 23 recipes, each accompanied by amusing anecdotes, beautiful photographs, entertaining cartoons and a poem in the same style. The publication of the book has been planned to coincide with the launch of Shaker, a downloadable interactive app with recipes for over 400 cocktails and mocktails, and lots of useful features to make cocktail parties go with a bang.
---
Rise of the Bartender by Adam Jamie Hussein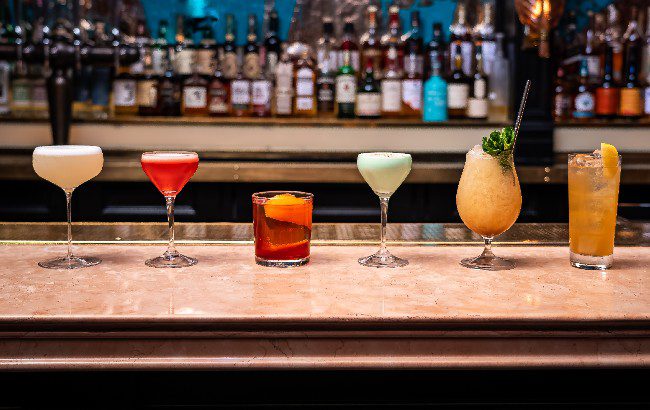 Release date: 29 September
Price: £29.99 (US$32.63)
From an Aperol Spritz to a Zaza, Nomad London head bartender Adam Jamie Hussein tracks the history of the cocktail and the evolution of the drinks industry as a whole from the 1400s to present day in his new book, Rise of the Bartender.
Aimed at both professionals and cocktail enthusiasts, the book leads the reader towards exploring a newline of questioning about ingredients, drinks, techniques and tasting notes. However this is not an A-Z of classic cocktails, but instead a deep-dive into how drinks have evolved, giving an insight into what style of drink was being sipped on over the decades.
Debunking myths and rumours regarding classic cocktail origins, Hussain also includes more than 200 recipes, all listed with preparation methods, histories and information to pique the readers interest and create authentic cocktails for a modern connoisseur.
---
Bartending for Dummies, 6th Edition – by Ray and Jackie Foley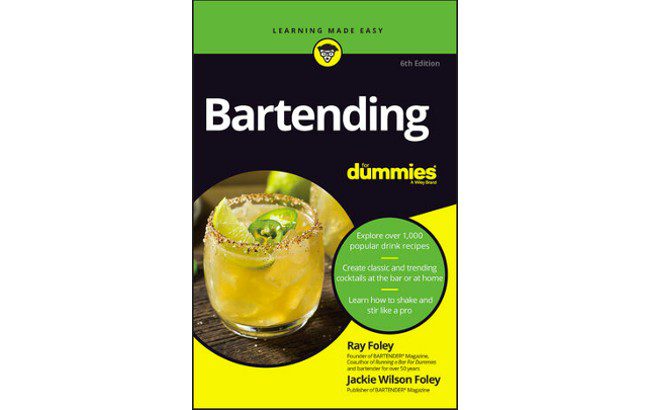 Release date: 26 September
Price: £15.99 (US$17.40)
Ray and Jackie Foley, founders of Bartender Magazine, have spent the last year updating Bartending For Dummies, the popular book they first wrote a quarter of a century ago.
The 400-page book is one of the most popular in the For Dummies series, and has been designed to mentor and teach readers about the tools, techniques, ingredients, and recipes for any cocktail occasion. In addition to more than 1,000 drink recipes, the comprehensive updated guide also includes measuring, pouring, and mixing advice, as well as professional advice for setting up a home bar.