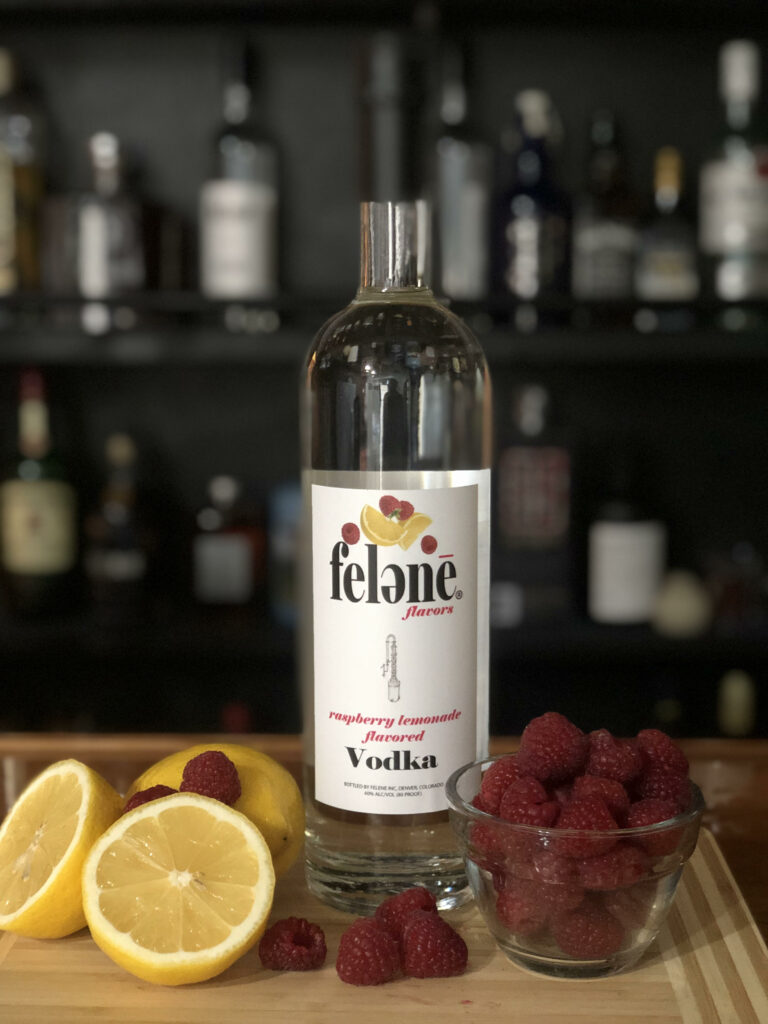 Felene Raspberry Lemonade flavored vodka
The raspberry iced tea cocktail will make a splash at your next gathering. The Felene® Flavors Wild-Raspberry Lemonade flavored vodka is wildly popular because of its range of mixability. This classic flavor combination of wild raspberry and lemon infused into Felene's ultra-smooth 80-proof flavored vodka is a hit year-round. Mixed with your favorite iced tea, there is nothing like it. The smoothness of Felene Vodka, gently infused with natural raspberry and lemon flavors delivers an exquisite flavor base for sweetened or unsweetened iced tea and makes the Raspberry Iced Tea Cocktail an instant classic.
Remember, Felene Flavors contain no sugar, citric acid or additives. Felene Flavors are packed with natural flavor, not sugar.
Try a hibiscus tea or oolong (floral, fruity, and has a thick mouthfeel) or even packaged iced tea ready to drink. Or if you prefer, try a citrus twist or squeeze of citrus for a burst of florals and fruit. We recommend orange or lemon for this recipe. The possibilities are endless so let your imagination run wild.
Glassware
Highball or water glass
Ingredients
2 oz. of Felene® Flavors Raspberry Lemonade Flavored Vodka

Ice cubes (fill glass)

Sweetened or unsweetened iced tea of choice

Lemon Slice

4-6 fresh raspberries
Mixology
Fill a tall glass with ice, add Felene Raspberry-Lemonade flavored vodka, add raspberries and fill to top with iced tea; roll the contents into a shaker tin and pour back into serving glass. Garnish with lemon slice.