Felene is the first Denver Distillery that Introduced organic, non-GMO Vodka
As far as a Denver distillery is concerned, Felene Vodka is now the original and fastest-growing organic, sugarcane-based vodka in Colorado. Established in 2019, Felene boasts the tag-line of "The World's Smoothest Vodka".
After 7 years (4 in development), Felene has refined the art and science of producing vodka from 100% pure organic sugarcane at its Denver Distillery. And the results are in as Felene Vodka has begun to dominate the organic sugarcane vodka market.
"A few years ago, I saw the trend towards organic spirits emerging", said Tim Kelly Master Distiller and founder of Felene. "Back then I knew we would start seeing more brands moving towards sugarcane as the source base for vodka," he added. The fermentation and distillation of sugarcane is far cleaner than the four grains usually associated with vodka.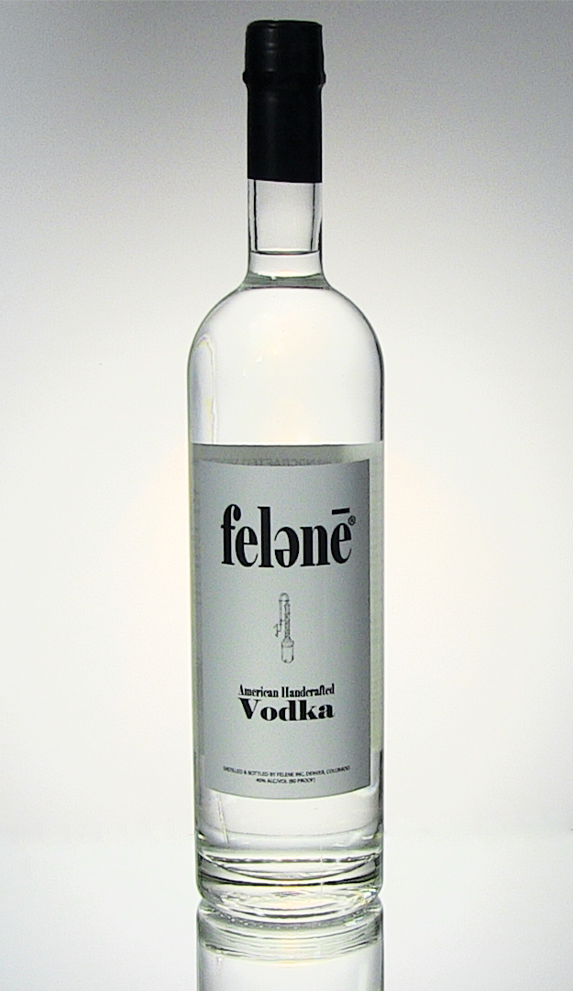 Felene's distilling process has evolved from its early days and now has captured the attention of the Mile High City. Felene prides itself on simplicity.
"Vodka is a bit of a different experience and distilling process than say, a bourbon, single malt whiskey, tequila or spiced rum", says Kelly. "I saw an opportunity to elevate the quality and experience of the spirit with an organic sugar cane vodka," added Kelly.
Kelly downplays Felene's Denver Distillery role among the top Denver Distilleries. "Vodka is just not as sexy or complex as some other spirits. But it is the biggest segment of the spirits market. We're the new kids on the block…for now. However, we think we do vodka as well as anyone. So, while we are not quite a household name like some of our Denver-based counterparts are, we do make an amazing vodka."
Felene has also taken a different approach to marketing and market presence. "Felene aspires to be more of a national brand that is based in Colorado," said Kelly. We are thrilled to be part of the Denver community and could not be happier about being here.
"We don't operate a tasting room or taproom like some of the other local distilleries. We do have a full bar that is really for our recipe videos and private client tastings. It's not quite a cocktail bar by any means, it's more marketing related. However, we do encourage visitors and I love to be a tour guide in the facility… by appointment." However, Felene does not have a regular distillery tour due to the classification of their license.
Kelly says he is also a straight bourbon whiskey drinker, among other whiskies and does not rule-out producing a "few casks" of the brown stuff in the future. "We are also looking at the release of our coffee liqueur, bitters, as well as some limited runs of grain Bourbon in 2022."